Tripawds is a user-supported community. Thank you for your support!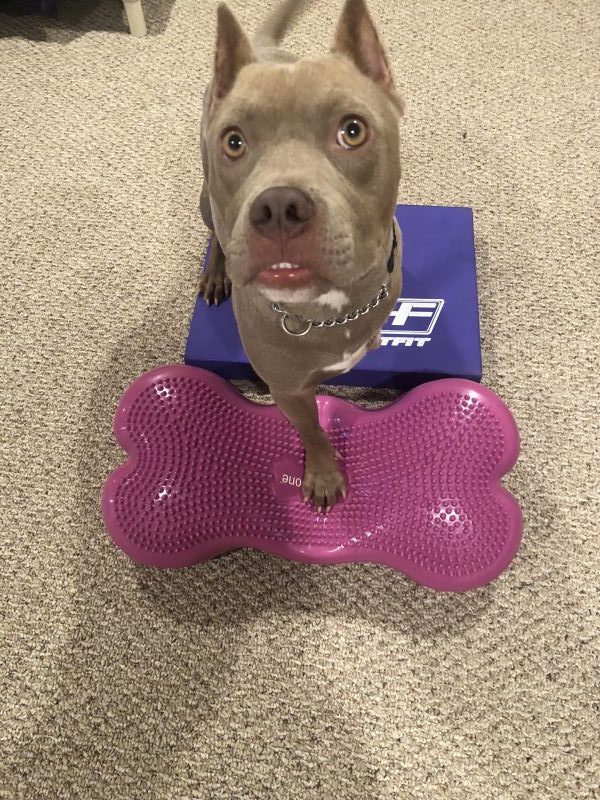 Hi Everyone!
My name is Lego and I am a tripod from Georgia. I was born with a club foot so the vets decided it would be better to amputate my leg. If you ask me, I get around just fine! Each day brings a new adventure and I am still learning how to maneuver through some situations but I am trying my best and my mom says that's all I need to do!
I have two fur-siblings; Chloe and Luna. Luna loves to get crazy and run around with me but I sure am thankful for Chloe because when I get tired, she likes to just relax with me. My mom is a dog trainer so she has come up with some super cool exercises to help me strengthen the rest of my body to make up for my missing leg. I do this cool stuff she calls FitPAWS which is SUPER hard but makes me feel great. We're even going to post some workout tips here for all of you to try but be forewarned some of this stuff makes me want to nap for days!
I hope you guys will stick around to follow me on my journey and I hope that my mom and I are able to help some of you!