Tripawds is a user-supported community. Thank you for your support!
Hey guys, Lego here!
I had quite the busy week! I learned lots of new things. I spent a lot of time learning place which you can clearly tell I was thrilled about (it really was not that bad). It was a little tough to find a bed that I could get on and off without slipping but once my mom put a blanket on our Kurunda bed I was good to go. I learned pretty quickly that all I had to do was stay on the bed and it became a treat dispenser. I mean who wouldn't love that am I right?!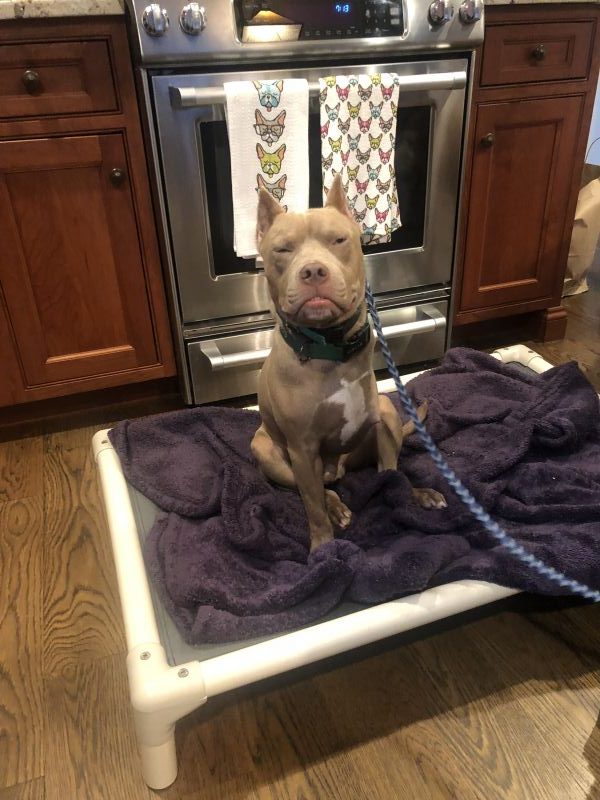 My latest FitPAWS workout was pretty tough. I worked on moving from a sit to a stand on different unstable surfaces. I'm going to have a six pack pretty soon because when I don't engaged my core, it makes it really hard to balance. I get tired pretty quickly so my mom lets me take breaks between each exercise or what I like to call laying on the bed for cookies! I'm going to be in the best shape of my life pretty soon. Stay tuned guys!