Tripawds is a user-supported community. Thank you for your support!
I was having a really hard time with these FitPAWS workouts when my Mom first started working on them with me. Now that I've been doing this stuff for a few weeks, I have kinda gotten the hang of this stuff. I still get tired pretty quickly because this stuff is tough but it really is a lot of fun. It also has really helped me to strengthen my other three legs. If you can' tell, I basically have an 8 pack already!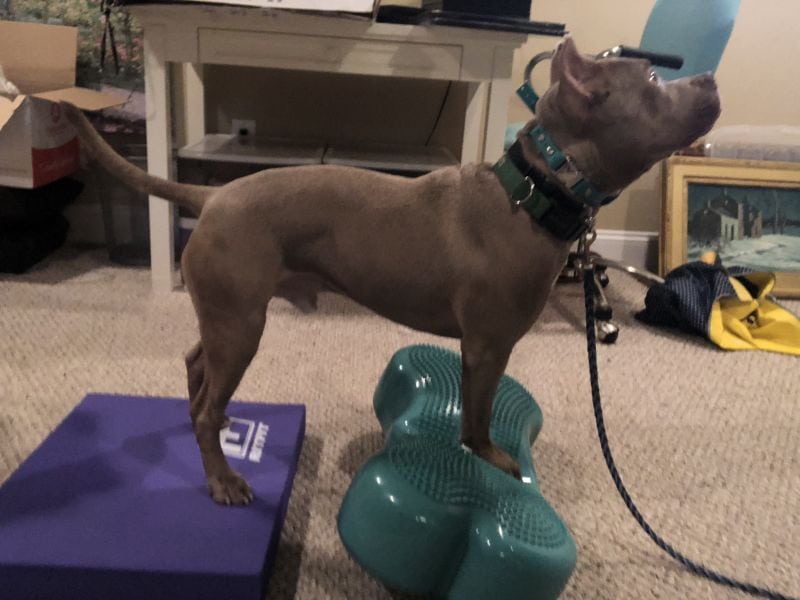 When we first started to do this stuff, I had a really hard time with my Down to Stand. I can now do 3 of theses in a row without taking a break! I feel stronger and stronger each day. Who needs 4 legs anyways!?