Tripawds is a user-supported community. Thank you for your support!
We've had quite a busy few weeks at my house! It has been adventure after adventure and I am LOVING it! My Mom got us this super cool dinosaur that shoots water out of its nose. I wasn't too sure about this giant thing in my yard when we first got it but I guess he's not that bad. AND it actually is kind of fun. My sister loves the water and that has helped me to try new things.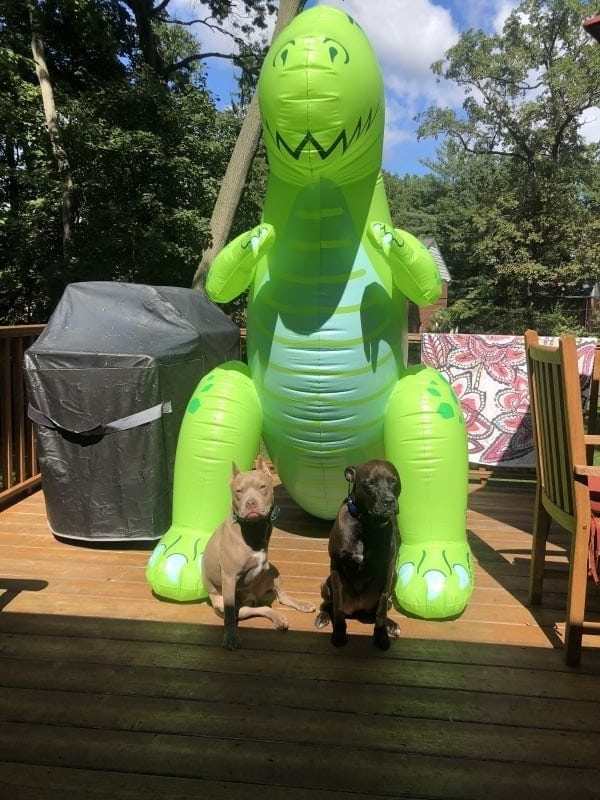 The water is apparently super great for me but let me tell you, I hate it. My mom wants to take me to swim class but she understands that we have to start small. I've been sniffing around my sister's pool in the yard and finally worked up the courage to jump in! And guess what? It was not as bad as I thought it would be ( I kinda like it).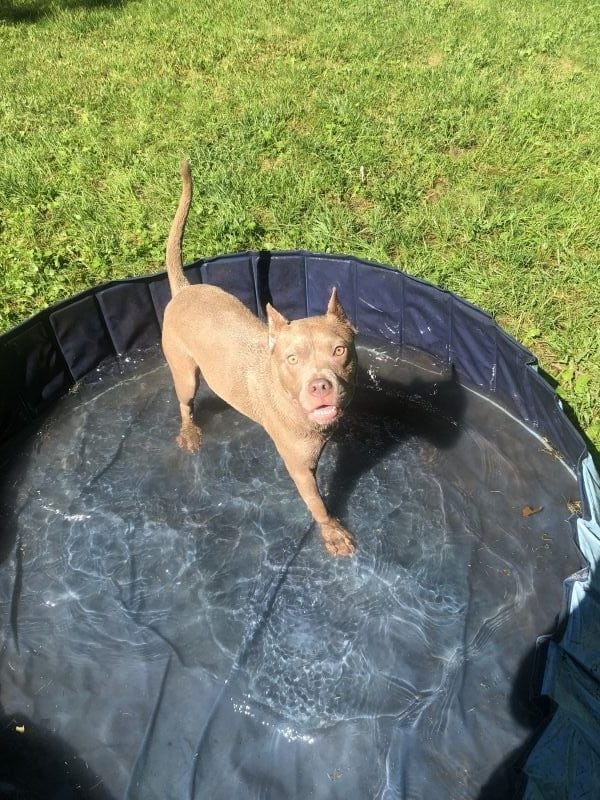 I'll be ready for swim class in no time!
Love,
Lego
XOXO