Tripawds is a user-supported community. Thank you for your support!
Hi guys,
Lego here! I've been SO BUSY lately going on so many adventures I just haven't had time to stop and blog. I'm really starting to figure out how to get around on 3 legs so my mom finally let me come on her woods run with my sisters! For whatever reason my mom feels like she needs to run up mountains in the woods. Not walk, run; crazy, I know but she says it's good exercise so I guess I'll listen. Anyways, I had so much fun! I fell a few times because my sister runs so fast it's hard to keep up sometimes.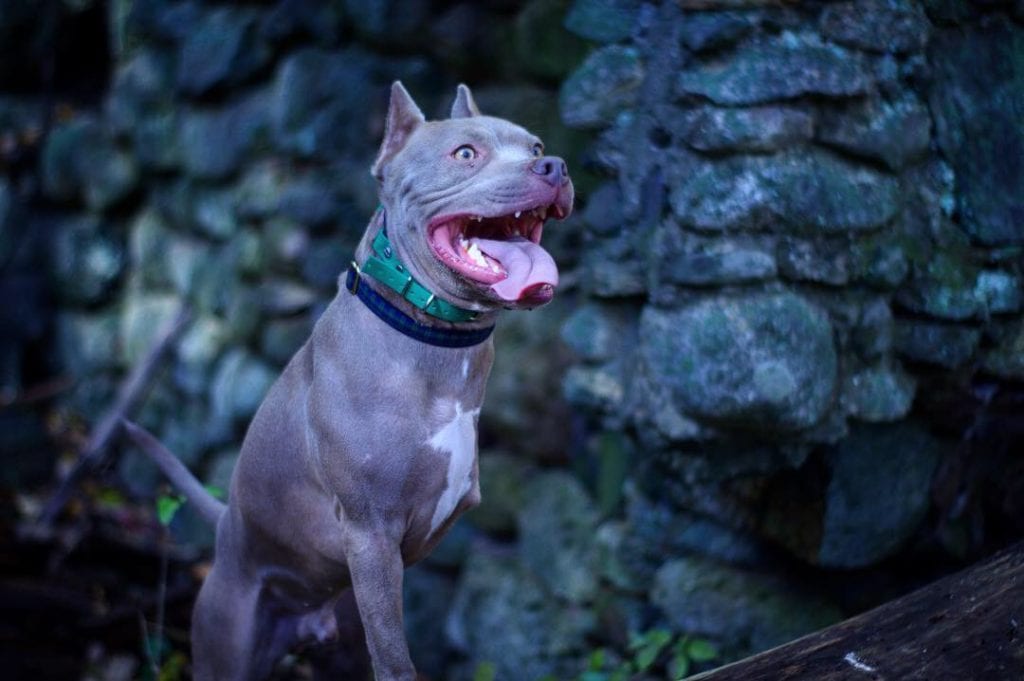 Not only have I been hiking in the woods but I've been doing a lot of FitPAWS workouts at home. My muscles have grown so much I basically have a 6 pack.
Halloween was pretty cool too… except the part where my mom dressed me up as a rainbow.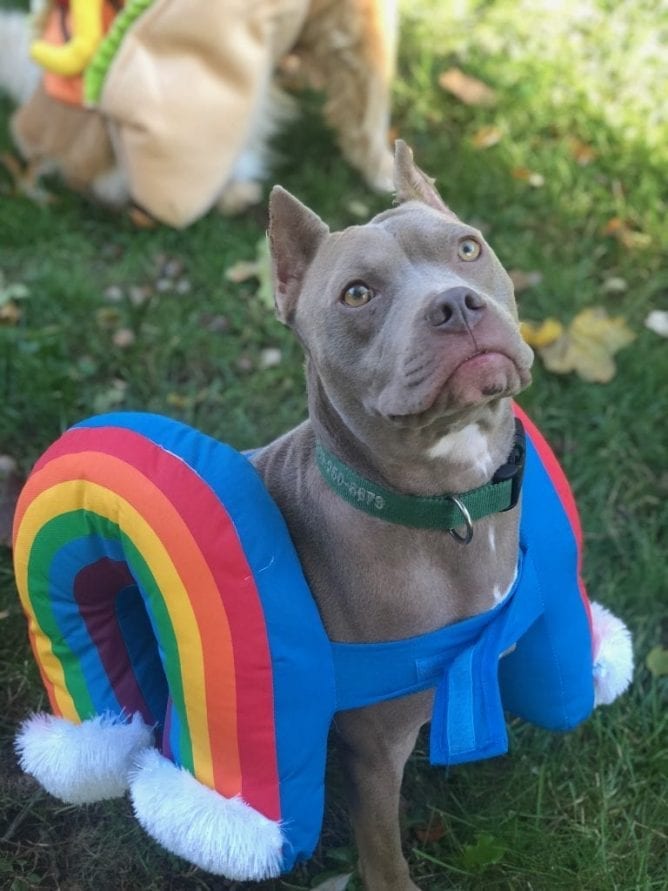 It's been getting pretty cold out there so my Mom started to look for clothes to keep me warm when we go hiking! I really hate the cold so man am I happy that she figured that out before it snowed. I've never seen snow before so I'm really looking forward to that!
I know I look pretty stylish guys! Both of the items are linked on the picture so that you can check them out on Etsy if you would like! You just have to email the shop owner to request an item for a tripawd!