Tripawds is a user-supported community. Thank you for your support!
I wanted to introduce my sisters to all of you! I really love them so much. Chloe is my older sister; she's 11 years old and even though she's a lot older than I am she still lets me snuggle with her! She plays with me sometimes but our favorite thing to do is lay in bed together.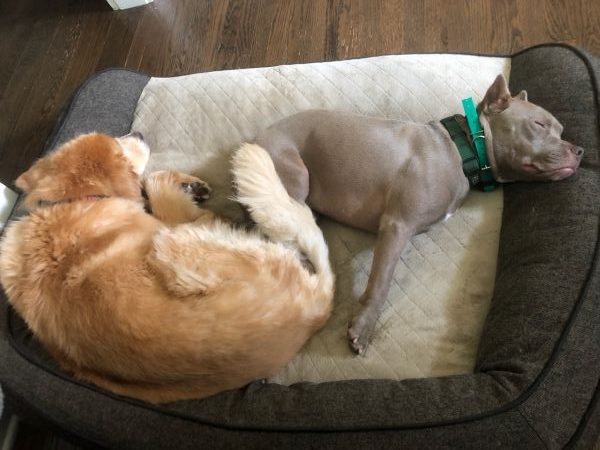 Luna is my other sis. She's more of my play buddy! We get really crazy sometimes so our Mom makes us take a down and wait break. I guess that's a good idea since my stamina is not quite as good as her's. She's about the same age as I am so we can call ourselves twins right?!